NINGBO TRAMIGO REFLECTIVE MATERIAL CO.,LTD. is a leading manufacturer of woven tapes, providing customers with high-quality products to meet their needs. In this article, we will discuss the various types of webbing, focusing on elastic webbing tape and its everyday applications.
Woven tape is a popular and versatile material used in many industries. They are made from strands intertwined together to form a strong and durable material. These tapes can be made from different materials including cotton, polyester, nylon, and more.
Stretch knits are knits that have stretch woven into the material. This elasticity allows the tape to stretch and return to its original shape, making it ideal for a wide range of applications. Here are some types of elastic braids:
1. Knitted elastic belt: Knitted elastic belt is a kind of belt woven from polyester or nylon. These tapes have excellent stretch and recovery properties and are commonly used in the apparel industry for waistbands, cuffs and other next-body applications.
2. Braided elastic: Braided elastic is a combination of polyester and rubber. These tapes have strong, durable elastic and are ideal for applications such as home decor and handbags.
3. Braided elastic: Braided elastic webbing is made of a blend of polyester and latex. It is strong, resilient and has excellent recovery properties, making it a popular choice for medical and sports applications.
Now that we've covered the types of elastic woven straps, let's discuss some of their everyday applications.
Elastic woven belts are widely used in daily life. For example, they are used in clothing to increase the stretch and fit of garments such as waistbands, cuffs, and collars. They are also used in sportswear, allowing athletes to move freely without discomfort or restriction.
Elastic braids are also used in the medical industry and their elasticity is very effective in bandages and other medical applications. These tapes can be used to provide support and compression to injured limbs and joints.
In the home improvement industry, stretch woven tapes are used in drapes, drapes and upholstery to ensure a secure fit and perfect fit. They are also used in bags to provide elasticity, allowing the bag material to stretch.
In conclusion, braid is a versatile and essential material that can be used in several industries. Ningbo Migao Reflective Material Co., Ltd. offers a wide range of elastic woven tapes, which are ideal for a variety of applications. Whether it's apparel, medical or sports applications, they have the right product for your needs. Contact them today and get the highest quality braided straps on the market!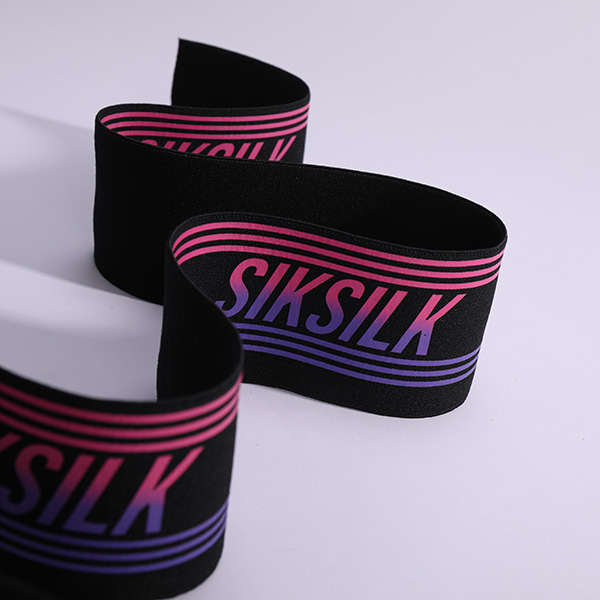 ---
Post time: Mar-15-2023